Please note that changing the password sets it globally, meaning that you also log into the mobile apps with the new password.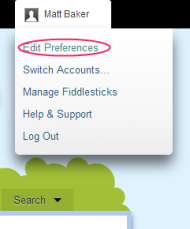 Log into Tapestry in your web browser and click on your username in the top right hand corner of the screen.  Select the "Edit Preferences" option from the drop down menu

Enter the new password in the relevant section of the form and click the "Save" button.